Krups Burr Grinder Review: GVX212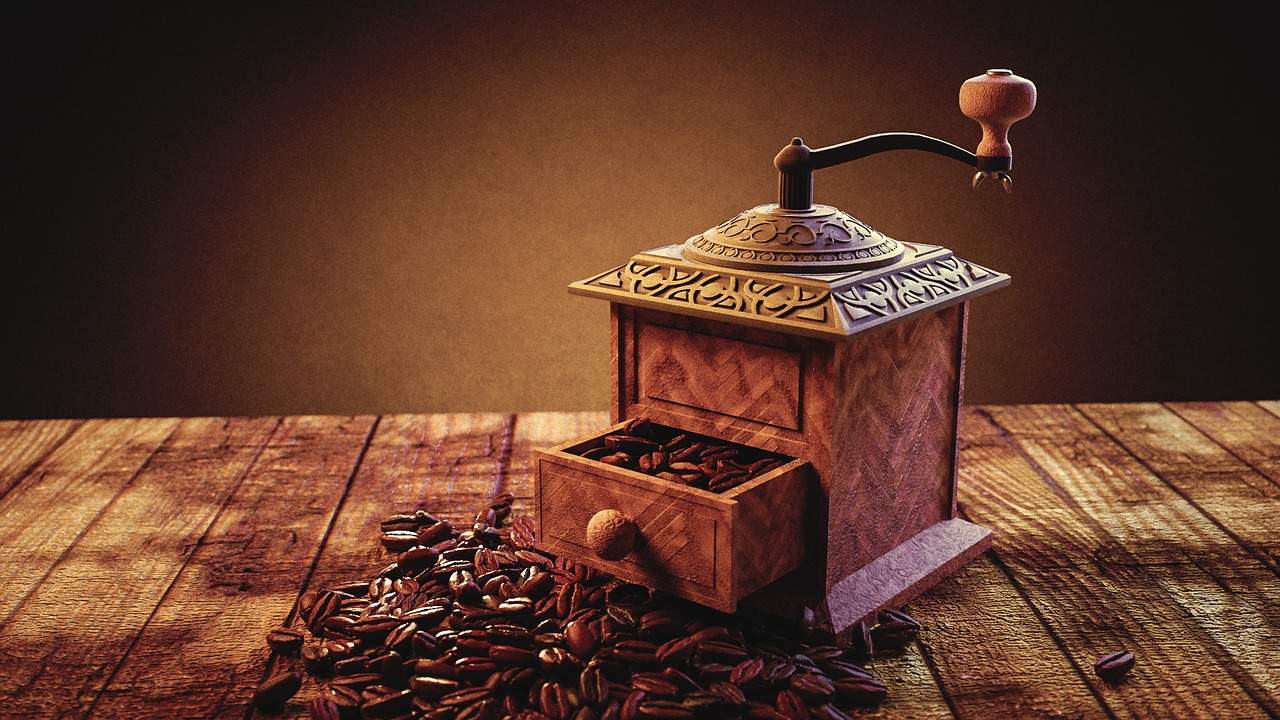 In this Krups Burr Grinder Review I will talk about my personal views about the Krups GVX212 Burr Grinder.
I have been using the Krups GVX212 Burr grinder for the past month.
It is replacing my Krups blade grinder that I have been using since my last burr grinder died.
Do You Want the Krups GXV212?
In this article I'll talk about the Pros and Cons for the Krups GVX212 and give my conclusions about this product.
Krups GVX212 Pros
After some thought, I've come up with the following Pros for the Krups GVX212 Coffee Burr Grinder:
Produces Grinds with Great Flavor
Quiet
Easy Clean Up
Consistent Bean Grind
Small Footprint
Low Price Point for a Burr Grinder
Krups GVX212 Cons
The following is the list of Cons I see about the Krups FVX212 Coffee Burr Grinder:
It Gets Warm
A Limited Range of Grinding Coarseness
My Personal Experiences with the Krups GXV212
Here are my experiences with the Krups GXV212 Coffee Burr Grinder over the first month of use.
Now, for this Krups Burr Grinder review, I will go into a little more about the Pros and Cons I ran into during the first month of use.
Produces Grinds with Great Flavor
I have to say that I notice a big difference in the flavor of my morning coffee when the beans are ground with the burr grinder. It just tastes richer and less bitter than the blade ground coffee.
I am an advocate for coffee made with the French press. I came back to this method of coffee brewing after years of using the standard automatic drip coffee makers.
The flavor is just not comparable between the two methods. The French press is clearly superior because the coffee oils are not filtered out.
I grind my beans fresh each morning just before brewing to ensure the best flavor profile.
I read many reviews before purchasing my Krups GVX212 and decided that for the price, I was willing to give it a try.
A Quiet Burr Grinder
The Krups GVX212 is much quieter than my last grinder.
My last grinder could wake the whole house.
It does grind a bit finer on the course setting than I would like, but honestly for the price it is something I can live with.
I use a little wooden spoon to stir up the coffee before I push down the plunger and I have no problem.
Easy Clean Up
The Krups GVX212 is SO much easier to clean than my last grinder, that had to be practically disassembled to clean.
This grinder has a plastic handle extending up that makes for easy removal of the top grinder plate.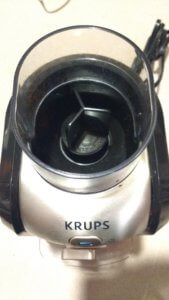 A simple turn of the handle that is attached to the top plate and you have easy access to the bottom plate.
This is what you can remove and clean: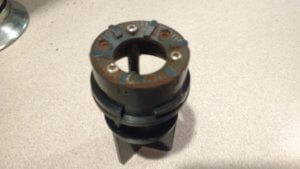 I clean it with a small paint brush after each hopper of beans.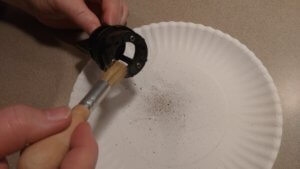 After it's clean, I just pop it back in and with a turn of then handle, it's back in place and ready to grind some more!
Consistent Bean Grind
I get a consistent bean grind with the Krups GVX212.
The blade grinder produces a mixed quality grind.
Some small fine pieces mixed with larger ones that did not produce a smooth coffee taste and caused problems with my French press.
Top Stays Warm
I have noticed that the top of the grinder stays warm.
I have no idea why it would be warm when not in use.
So, I am now in the habit of plugging it in when in use and unplugging it when I finish grinding my beans.
Small Footprint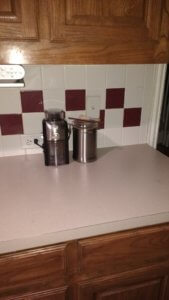 I love the size of the Krups GVX212 grinder. Measuring 10 by 4.5 by 5.5 inches it fits nicely on my countertop without taking up much space.
My last grinder was huge in comparison.
In this picture, you can see it on our kitchen counter, sitting comfortably under the cabinets above.
Poor Reviews on Amazon
I have to admit that I purchased this Krups Burr Grinder before I looked closely at the reviews.
I have been shopping for a Burr Grinder for a while. So, when I saw the great price for this burr grinder, I jumped on the price.
Since I've had a positive experience with this Burr Grinder, I decided to go ahead and write a review. When I went to look closely at the review ratings, I was very surprised that the reviews were much lower than my experiences.
The Reasons for the Negative Reviews
So, I dug deeper into the reviews and found the following.
Many of the bad amazon reviews have to do with an inaccurate description of the burr grinding plates. The Amazon sales page states the plates are stainless steel and they are actually ceramic.
Also, this is not a conical burr grinder. It is a flat plate grinder and the description in the past must not have stated this, although it no longer does.
I think if you were to remove the reviews complaining about these inaccurate descriptions the overall reviews would be much higher.
What Are They Thinking?
In reading the bad reviews, I have to wonder if these people have ever owned a burr grinder before.
Grinding beans with a burr grinder DOES produce static.
I just tap the grinder reservoir on the counter before opening it up and pouring into the coffee maker. There is a small amount of coffee that makes its way onto the counter, but a quick wipe with a towel or sponge and all is well.
I also read that people complained the bean reservoir was too small.
Well, for me, the smaller size guarantees fresh beans with each grind. A large reservoir would mean beans left unsealed and exposed to room temperature. They would be less fresh when ground.
I see the small size as a plus!
Great Price!
Burr grinders can be really expensive. REALLY expensive! Just look at some of the burr grinders we've recommended before.
Like I said earlier. When I saw the price for this Burr Grinder, I jumped at the deal.
I have no hesitation in recommending this little grinder.
And, even though we can't vouch for the longevity of this product since we've only been using it for a month, it does come with Krups's 1-year warranty should it need repair.
So, for the price, even if it lasts only a little bit past the warranty time period, it will still have been better than the previous, more expensive burr grinders I've owned in the past.
Conclusions: Krups Burr Grinder Review of GXV212
To summarize this Krups Burr Grinder Review, I would recommend the Krups GVX212 burr grinder as an inexpensive step up from a blade grinder.
I promise you will not be disappointed in the improved quality of your morning cup of coffee.
Also consider stepping up the quality of your coffee beans to use with your new grinder. We have reviews of several kinds of beans here on the Coffee Bean Menu site. This Colombian Coffee Brand page has several examples of wonderful beans that are great to pair with this burr grinder.
Do You Want the Krups GXV212?
We hope you found this Krups Burr Grinder Review of the GXV212 useful. In our experience, fresh quality beans and the Krups GVX212 burr grinder can deliver a real step up in the taste of your morning cup of joe.