Best Automatic Coffee Makers 2022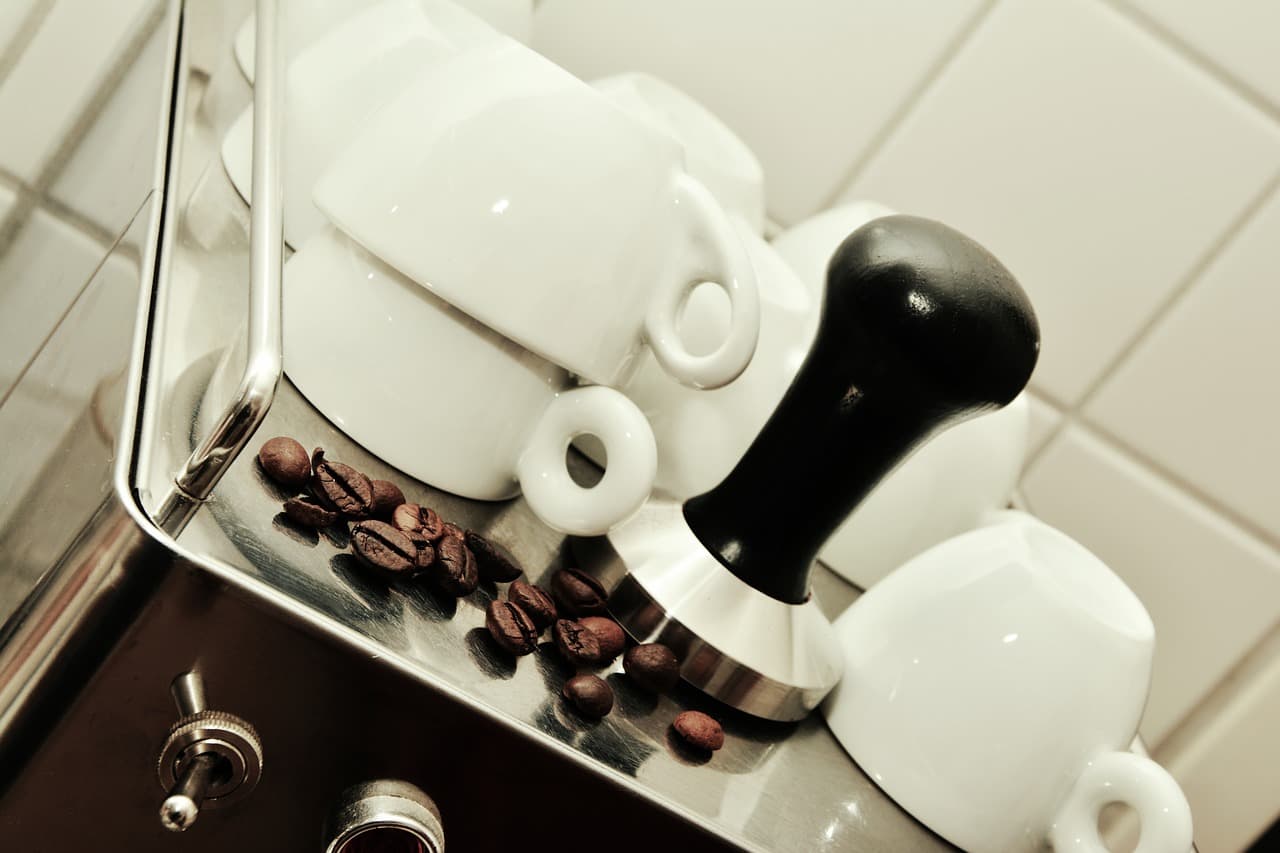 I think you might agree that with so many different types of coffee makers, it is really difficult to identify the Best Automatic Coffee Makers in 2022.
Well, you can dramatically reduce your search by letting us do the hard part.
We have put in the time and are going to share our research with you. We have identified four basic coffee maker groups. For each group we outline what you need to look for in each group. And, we have even identified our selection for the Best Automatic Coffee Makers for that group.
Do You Want The BEST Automatic Coffee Maker?

When people use the phrase "home coffee maker," they tend to mean a traditional drip coffee maker. However, this is not always the case.
Depending on the cost, taste quality, morning routine, and features you like best, the best home coffee maker could mean a multitude of things.
There are typically four different styles of coffee brewing and dispensing:
The traditional drip coffeemaker
The brew and dispense coffeemaker
The grind and brew coffeemaker
The single-serve coffeemaker
Let's talk in depth about the pluses and minuses for each type.
Pour Over Coffeemakers
The traditional drip coffee maker was among the most popular of styles when it comes to brewing the best cup of coffee for your morning routine.
Lately, the Pour Over is replacing Drip coffee makers.
The process between the two is very similar. So, the evolution was easy.
The main difference is the amount of saturation that happens when the water flows through the coffee grains.
Of course, there are always many different options to choose from. Differences in models include the style and size of the carafe, and the amount of ounces in an expected "cup" of coffee.
For example, there are carafes out there that brew up to twelve cups of coffee. While others keep it at a modest six cups. There are even carafes that brew a reduced four cups.
However, you should make sure to check that a "cup" of coffee is the number of ounces that you are expecting. Some coffeemakers say that they brew twelve "cups". But, the "cup" that they are referring to is a mere six ounces, instead of the eight ounces that you might be expecting.
Another bonus for this type of machine is that it has a high convenience factor. The reservoir within the coffeemaker is very easy to use. And, there are versions of this style that allow you to pick and choose various options.
For example, there are pour over coffeemakers with a time set element that allows the user to program their coffeemaker to turn on and start brewing before their feet even hit the ground in the morning.
Others allow you to choose the strength of your coffee via a helpful interface. Some also let you choose the number of cups you want to brew in the morning.
Our Top Pour Over Coffee Maker
One of the highest rated traditional pour over coffeemaker overall was the
Bonavita 8 Cup One Touch Pour Over Coffee Maker
.
This beautiful pour over coffee maker features a 64 ounce glass carafe with a handle for easy one-handed operation.
The structure of the machine includes stainless steel, giving it a sleek look. And, the heater keeps your coffee at the ideal 198-205 degrees Fahrenheit temperature.
Overall, this machine compares very well to others on the market with a higher amount of coffee per brew, a space saving design, and a competitively low cost.
If you don't believe us about how good this pour over coffee machine is, maybe you'll believe the Specialty Coffee Association of America. This version improvs on the technology that won awards for a drip coffee maker in 2012.
The Bonavita is one of the best automatic coffee makers in the pour over coffee machine category.
Single-Serve Coffeemakers
With single-serve coffeemakers, you simply fill the water reservoir, pop in a packet of your choice flavor of coffee, and brew a single cup.
The most popular single-serve machine on the market is the
Keurig K-Classic Coffee Maker
.
This sleek single-serve machine comes custom with a single-serve brewing system for gourmet coffee or tea. It also has a removable forty-eight ounce water reservoir, and a programmable automatic shut off system.
In addition, this machine utilizes three different brew size options that accommodates small coffee cups and large travel mugs.
This machine also has an LED Control Center that allows for easy control of when the brewing process commences. It also features Quiet Brew Technology that keeps your kitchen quiet in the mornings.
Overall, if you're looking for a quick and easy cup of coffee with great taste, the Keurig is the single-serve coffeemaker for you.
As you can see from our link at the top of this article, we consider this one of the overall best automatic coffee makers, if not the very best.
Brew and Dispense Coffeemakers
The brew and dispense style of coffeemaker features a tank that brews several cups of coffee. But, it only dispenses it one cup at a time. This allows for the coffeemaker to keep the coffee warm instead of allowing it to sit in the carafe and cool.
One of the highest rated brew and dispense coffeemakers is the
BrewStation 10 Cup Coffeemaker
by Hamilton Beach.
This sleek machine comes with a beautiful design, perfect for brewing ten cups of coffee. And, it also comes with a programmable clock with a two hour automatic shutoff.
Without the carafe, this machine allows for your coffee to be brewed fresh and simply dispense one cup at a time. This keeps the rest of the remaining coffee warm and ready to heat up your taste buds.
The gentle warming heater within the coffeemaker maintains the coffee's hot temperature. Yet, it does it without leaving that scorched taste in your mouth from the hot plate under the carafe.
The lack of carafe also leads to no pouring, no spilling, and no breaking. All in all, if you are looking for a quick cup of fantastic coffee, look no further.
The BrewStation 10 Cup Coffeemaker is one of the best automatic coffee makers in the brew and dispense coffee machine category.
Grind and Brew Coffeemakers
Grind and brew coffeemakers include an attached grinder. This allows for the coffee beans to be freshly ground and immediately brewed into an extremely fresh cup of coffee. By combining these features together, it ensures fresh taste and a wonderful aroma.
One of the more highly rated grind and brew coffeemakers is the
Cuisinart DGB-625BC Grind & Brew Coffeemaker
.
This custom grind and brew coffeemaker comes with a twelve cup automatic coffeemaker with a built in bean grinder.
It's also fully programmable with an adjustable auto-shutoff of up to four hours.
It has a Brew Pause option and a one to four cup setting. If you already have a coffee grinder at home, it has an option to turn off the internal grinder.
The state of the art charcoal water filter comes with a permanent gold tone filter. The gold tone filter ensures that only the freshest coffee flavor flows through into your coffee.
As a bonus, this coffeemaker also comes with a coffee bean/coffee grind measuring scoop. This helps you measure out great coffee you may have purchases through The Coffee Bean Menu.
The Cuisinart DGB-625BC Grind & Brew Coffeemaker is one the best automatic coffee makers in the grind and brew coffee machine category you can find in 2017.
Our "All Around Best" Coffee Bean Menu
The Coffee Bean Menu has many articles about various coffee bean varieties, roast, and manufacturers. During our research of a specific category of coffee beans, we find the best of the best.
These are the coffee beans that have the best feedback from other coffee drinkers like you. And, they do the best job of representing the cream of the crop (pun intended) for the particular topic we are covering within a post.
How can you actually use this?
Below we keep this table updated with featured products that stand out above the rest. We put together this table to allow you to easily take advantage of our years of coffee bean research.
You pretty much can't go wrong with any of these coffee beans for use with the Best Automatic Coffee Maker.
| Picture | Name | Variety | Roast | Price | Rating |
| --- | --- | --- | --- | --- | --- |
| | Valhalla Java Whole Bean Coffee by Death Wish Coffee Company | Indonesian, Central and South American | Medium to Dark | $$ | 4.8 |
| | San Francisco Bay Coffee Whole Bean French Roast, 32-Ounce Bags (Pack of 2) | French Roast | Dark | $$ | 4.6 |
| | Equal Exchange Organic Coffee, Mind Body Soul, Whole Bean, 12-Ounce Bags (Pack of 3) | Medium and Vienna (with Chocolate notes) | Medium | $$ | 4.5 |
| | Blue Horse Farm-direct: 100% Kona Coffee, Medium Roast, Whole Beans, 1 Lb | Hawaiian Kona | Medium | $$$ | 4.5 |
| | Eight O'Clock Hazelnut Whole Bean Coffee, 33-Ounce Bag | Hazelnut | Medium | $ | 4.5 |
| | Kicking Horse Coffee, 454 Horse Power, 2.2 Pound | Indonesion | Dark | $$ | 4.4 |
| | Kicking Horse Coffee Kick Ass Dark, Whole Bean Coffee, 2.2-Pound Pouch | Indonesian and Central American | Dark | $$ | 4.4 |
Related Articles
If you enjoyed this article, there is no doubt that you'll like these articles even more:
Best Automatic Coffee Makers for Home For You
The best home coffee maker for each person easily depends on what features you want most out of you morning coffee maker.
If you prefer the convenience and cost effectiveness of your home coffee machine, than maybe the traditional drip coffee maker is for you.
On the other hand, if you prefer to simply brew and go, then maybe go for the brew and dispense coffee maker.
If freshly ground coffee is a top priority, then the grind and brew coffee maker is the way to go.
Do You Want The BEST Automatic Coffee Maker?

And lastly, if you prefer to brew one cup at a time and choose a different flavor for each cup, then the single-serve coffeemaker is perfect.
It greatly depends on your preference of features, but each of these best automatic coffee makers offer wonderful options when it comes to your morning routine. Whatever you decide, all of these machines are wonderful home coffeemakers. They all will leave you with a flavorful and aromatic cup of joe!