Best Cold Brew Coffee Maker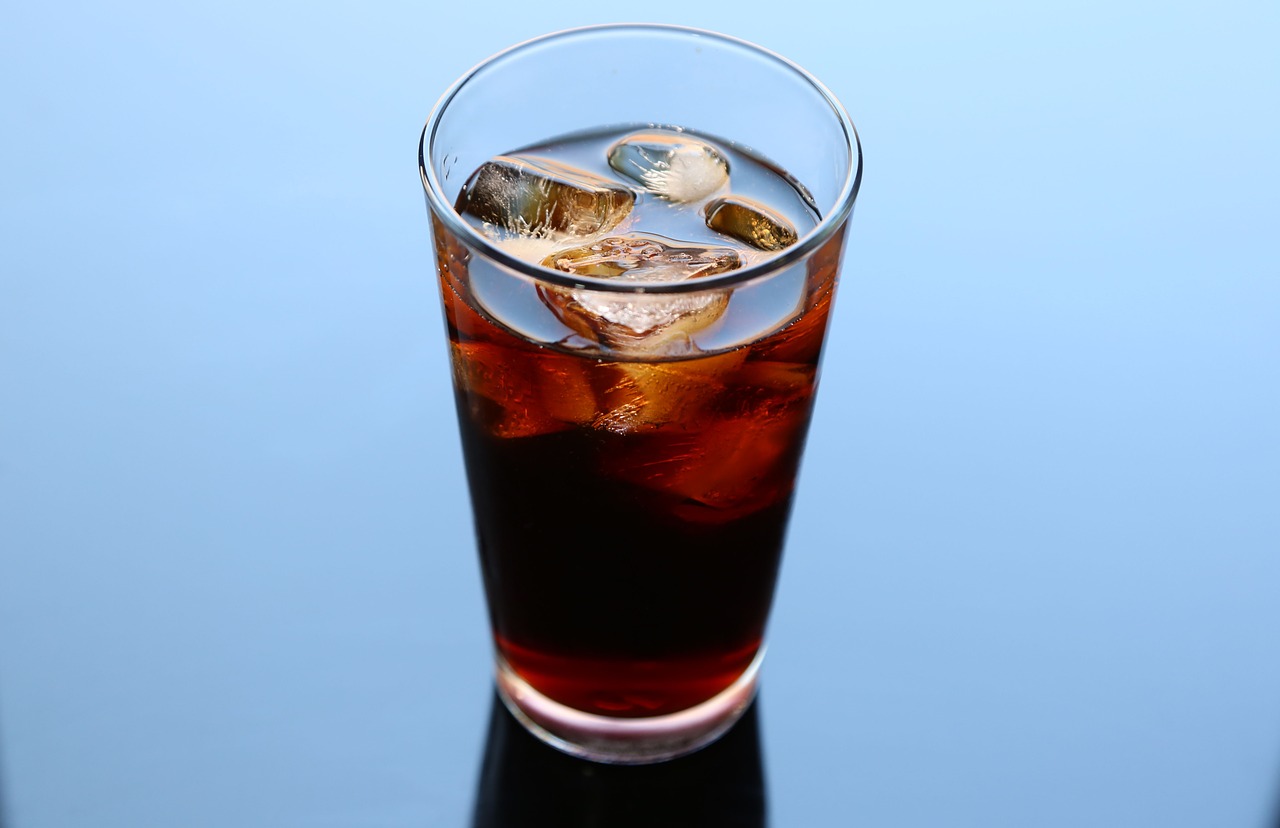 The new rage in coffee brewing is the "cold brew". We'll talk a little about what is making it so popular, and find the best cold brew coffee maker to be found.
First of all, why in the world would you take a perfectly good hot drink and try it cold?
After all, after your cup has been sitting on your desk for a while, it is cold. And, it doesn't taste good at all.
Cold Brew Benefits
Well, cold brew isn't just leaving your hot brewed cup or pot sitting around to get cold. There are some actual benefits to brewing it cold:
Lower acidic coffee
Brings out more of the beans flavor
Fairly low maintenance procedure
Better taste
Higher caffeine content
Improved health
The last bullet was a bit of a surprise. But, we found this government research study to back it up!
As we dive into some of these benefits a little more be thinking about how the best cold brew coffee maker can really change your life.
Lower Acidic Coffee
So, why do I need my coffee to be lower acidity?
Well, there are several benefits from brewing a coffee that is lower in acidity.
Some just prefer the taste. For many, foods that are higher in acidity can cause stomach problems.
The acidity of a coffee can be affected by several factors. The folks at EWellness go into additional detail:
The region where the coffee bean is grown
How the bean is processed
How the bean is roasted
Brazil is known for growing coffee beans that are naturally lower in acidity. In this article, we talk about some of the best beans from Brazil.
The great news is that the process of cold brewing has the side benefit of taking a coffee bean that typically produces high acidic coffee when brewed hot, and instead produces coffee that is lower in acidity.
Brings Out More of the Beans Flavor
Cold brew coffee really brings out the flavor of the coffee bean you are brewing.
What this means is that you might have found a coffee bean that is high in acidity, but you didn't like that feeling it left in your stomach.
This is where cold brewing comes into play. By combining the cold brewing process with a high acidic (and better tasting) coffee bean, you get the best of both worlds.
So, think back about that really great cup of coffee you had that left you half bent over an hour later because you stomach turned sour.
Now you can give that coffee bean a try again. Just brew it cold this time. Then, enjoy that great flavor without the worry of having to reach for a Tums later!
Low Maintenance
Ok, there's not that much difference between cold and hot brewed. But, some of them can be a huge advantage if your one of those that really need that coffee in the morning to get you going.
The first thing you don't need is a coffee maker, or something that heats up your water.
So, you get to skip that whole step.
For me, the best "low maintenance" benefit is that these are the steps you have to do in the morning:
Wake up (10 seconds to 20 minutes)
Press a plunger (5 to 15 seconds)
Get coffee cup (5 seconds)
Pour coffee concentrate with water 1:1 ration (10 seconds)
Heat coffee in microwave (25 seconds)
If you don't use a French Press style cold brewer, you can skip step 2.
If you don't want your coffee hot, you can skip step 5.
Also, you can do all of the prep work the night before when you are not grumpy and stumbling around still trying to wake up.
Sure, there are coffee machines that can do all of the grinding and hot brewing to have that cup ready to pour. Then, what it comes down to is taste.
Flavor…
Hot vs Cold.
For you hot coffee affectionados, don't discount a night of soaking in your favorite coffee bean.
You just might be surprised at how much pop that cup can have after a night of coffee bean soaking.
The fact that cold brewing is becoming so popular should clue you in to the fact that flavor is a BIG factor.
Top Five Best Cold Brew Coffee Makers
Ok, now that you've been convinced to give cold brew a try (smirk), what is the best cold brew coffee maker?
Each of these have different pluses and minuses. Some are not even touted as a cold brew "maker" as their default purpose.
There's a link at the top of this page for our choice.
Some features might be more important to you. Each of these are fairly different in their design.
We've pointed out the differences we think might sway you towards or away from each of these.
When compared to the other "cold brew" products on this page, this is the best product that is specifically designed to cold brew coffee.
Toddy has been doing cold brew for 50 years.
So, if you're looking for something where "fine tuning" isn't necessary, this is that product.
As you can see from the picture, one of the really great benefits of this product is how little counter space it consumes.
For those that live in tight living quarters, or for those that just don't want to sacrifice counter space, this is a great option.
If you just can't give up that hot cup of coffee, or, it's an especially cold day where you just need some heating from the inside out, the Toddy also provides a mode that "uses regular coffee beans to create super smooth hot coffee, but with no electricity required".
Don't just take my word for it. The reviews for this product are exceptional. Well over 70% give this product the highest rating possible.
So:
Primula presents this carafe as their cold brew product.
This is a slightly less expensive product (although, not significantly cheaper) that holds 50 ounces of coffee.
What's the real story?
Many reviewers like this product. But, several had problems with the handle or the entire carafe breaking.
So, I would spend the extra money unless you have something against Toddy.
For cold brewing, a
French Press
is an excellent solution.
Why, you say?
You use it just like the other "cold brew" products, except that the ground up beans soak directly in the water instead of soaking through some sort of filter container for the grinds.
There are cheaper French Press products out there. They all essentially do the same thing.
So, why pay extra for this one?
Well, as many of the reviewers stated, the design of this one is just "better".
From over 7,000 reviews, "better" means that it holds up to the "abuse" of every day use. It doesn't crack like some of the less expensive ones do.
It also is the best at filtering out the grinds. Reviewer after reviewer mentions this as one of the best "features" of this french press.
This Pijio product is a very interesting mix of features.
For someone on the go, this could be the best cold brew coffee maker for you.
Here's the deal:
This Pijio product does the following.
Fit in cup holders
Hold hot or cold liquids

The Borosilicate glass is thermal shock resistant

Comes with a "cousy" sleeve to protect your hands
Hook lid for easy carrying

Carabiner

included for easy attachment
So, if you are someone "on the go", this might be the best cold brew coffee maker for you.
You might consider this an odd product to list here. But, the reviews on this product are off the charts.
The advantage to this product of the others, is how fine this product filters.
So, if your taste prefers a very fine grind, then if you go with the "Nut Milk Bag" product, it will still be able to keep those pesky grinds out of your cup.
With just under 2,000 reviews, 92% give it a perfect rating.
What is really amazing is that with that many reviews, there isn't a SINGLE 1 star review (the lowest on Amazon).
With all the trolls out there on the internet, it's hard to believe that not one of them has found this product to spoil their pretty much perfect score.
This product also comes with free recipes and videos.
The Future is Now for Cold Brewing
With big names like Starbucks and Peets getting into the game, it is very clear that Cold Brew coffee is not only on the rise. It is likely here to stay.
Do You WANT the Best Cold Brew Coffee Maker?
Well, someone took a chance, and as it turns out, cold brew coffee ain't so bad.
If you like cold coffee drinks, we also recommend you hop over to our Iced Coffee article. If you can't find a great drink on that page, you just aren't trying.
If you do like our pick for the best cold brew coffee maker, we'd love to hear about it int he comments below!